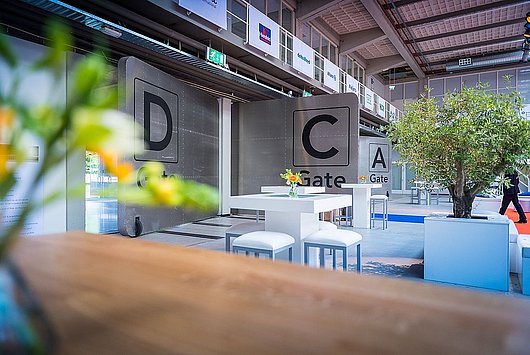 The 2019 TYPO3 Conference in The Hague is your gateway to digital success! We invite you —TYPO3 community members, industry partners, integration partners and digital experts— to propose presentations, lightning talks, workshops and discussion panels for the 14th annual edition of this international technology event.
TYPO3 CMS powers over 330.000+ applications and websites worldwide that help companies connect to customers across the globe with rich digital user experiences. Come share what you've been building, discovering, and creating at TYPO3 Conference 2019!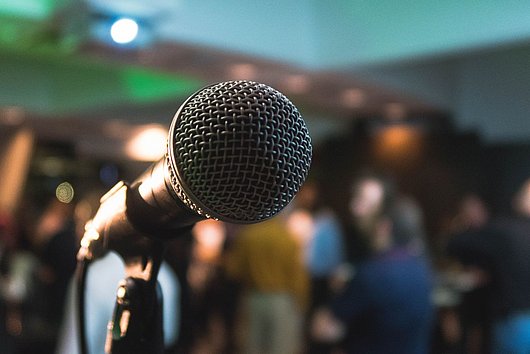 Why speak at TYPO3 Conference 2019?
Grow your network: Build your business network, demonstrate your experience and expertise in one of the conference topic areas.

Share your knowledge: Share a case study, show the community how you overcame challenges and created happy, successful clients.

Raise awareness: This is a great platform and marketing channel to connect with the TYPO3 community.

Visibility: Your session will be streamed live online during the event and promoted to the international community.
What would you like to say to our audience?
This event is an opportunity for you to build your network, generate new business, and raise awareness for your services. Our audience wants to hear from folks on the ground who are building applications and services with TYPO3. They also want to hear from our industry partners and integration partners to find out how they can extend TYPO3's capabilities.
The audience at this event includes:
Managing digital production teams.

Running digital agencies and managing companies using TYPO3.

CMOs and Marketing managers building campaigns to connect with their target audiences.

Digital consultants, product owners, and project managers bringing projects in on-time and on-budget.
Together, they work in digital agencies, the government, higher education, and not-for-profits to deliver innovative solutions with TYPO3. They build online services, business applications, intranets, and websites for global audiences. They would love to hear you speak about your experience on the ground. What works for today's market? What did you learn the hard way?
We're seeking talks in the following areas:
Growing Business
Share how you help your B2B and B2C clients with lead generation and online conversion in global markets.
Digital Delivery
Share insights from the process and professional practices you employ at your digital agency. From establishing your team to delivering innovative solutions; share the ins-and-outs of running a digital agency.
Creating Experiences
Share knowledge about brilliant user experiences and solving problems in creative ways and building products and services that customers love.
Building Solutions
Demonstrate how you build secure, stable, accessible, compliant, and rich digital experiences for global markets. Share the upcoming developments with TYPO3 v10 or tell us how you're integrating third-party applications.
Important details for potential speakers
If you have any questions about the submission process, please contact Ronald Meeuwissen via events@typo3.com.
Submission deadline: The deadline is 23:59 CET on June 17th. We cannot provide an extension.
Language: TYPO3 Conference attracts an international audience, so all the talks are in English.

Duration: Each session is 45 minutes. We suggest you leave 5 mins minimum for Q&A at the end. We keep a punctual schedule.

Submission limits: We're unlikely to select more than one talk from a speaker, but you are welcome to submit more than one. This gives the selection panel options to ensure a diverse range of topics for the event that fit our audience.

Preparation: We ask all speakers to provide their presentations one week before the event. And share the presentation with the Conference Team.

Sharing: Speakers will be listed on the event site including your name, photo, role, and company. All talks will be live-streamed, recorded, and posted on the official TYPO3 YouTube channel. Images of your speech will be used to promote this and future events.

Promotion: Speakers will be asked to promote their talk and the Conference in general via their own channels and contacts. Suitable promotional material is made available by the Conference Team.
Speakers will be provided with the following support:
Free complimentary pass to the two-day event, including the Awards dinner.

Complimentary accommodation for 1 nights.

Speakers coming from a distance greater than 200km will be provided travel support.

Yoast Diversity Fund is there to support in specific cases.
Submit your speaker application
Share your knowledge at the TYPO3 Conference 2019 and inspire the community to build innovative digital experiences!